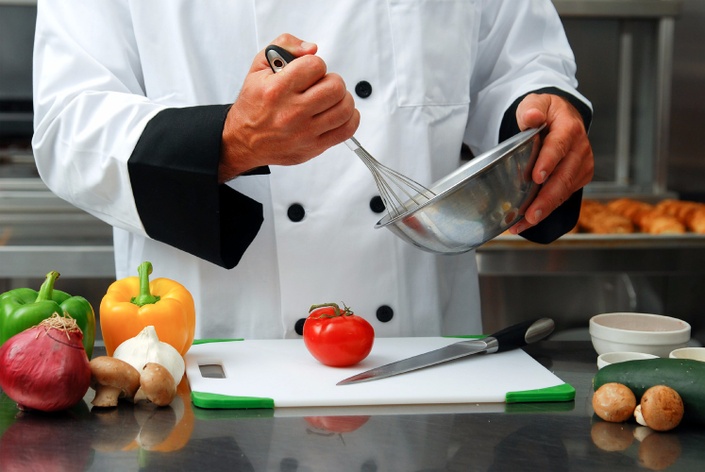 Food Safety Manager Training
Certified Food Protection Manager Training Good For All States
If you need to take the ServSafe Food Protection Manager Certification Exam you are in luck. 123FoodHandler.com, a leading online eLearning site for food safety, offers a convenient way train to prepare you for your ServSafe Food Protection Manager Certification Exam.
The class is rated as 8 hours of study time but if you took advantage of all the videos, quizzes and study materials it could take well over 16 hours to complete. The amount of time you spend is controlled by you. Please be aware that our online food safety course offers the training only and you must pass an exam approved by your local regulatory authority to become certified. The cost of the exam is not included with the online course fee and even though there are online exams, they must be taken in the presence of a registered proctor to prevent cheating.
You can choose how, when and where you learn:
Options include Video, audio, quizzes, and extra study materials you choose any or all of these options as you go through 123FoodHandler.com Online Manager Training course.
All you need is an internet connection and a smart phone, tablet or computer to complete your 123FoodHandler.com Online Manager Training
You can study before or after dinner, during a break at work, play the audio while you are making dinner or traveling.
To be a certified food protection manager, you must pass a food safety examination. The exam is designed to test and assess food service employees on competencies relevant to the prevention of foodborne illness. If you take the ServSafe food safety certification exam you need a 75% or above to pass.
Your Instructor

David L.A. Rosson Food Scientist
Seafood HACCP Lead Trainer
Juice HACCP Lead Trainer
Meat & Poultry HACCP Lead Trainer
PCQI Lead Trainer
Food Protection Managers
Food Handlers
Product Development
Food Safety Expert Witness
Consulting
SQF Lead Auditor
Course Curriculum
Chapter 1 - Introduction
Available in days
days after you enroll
Chapter 2 - Understanding the Microworld
Available in days
days after you enroll
Chapter 3 - More Contaminants Accidental & Intentional
Available in days
days after you enroll